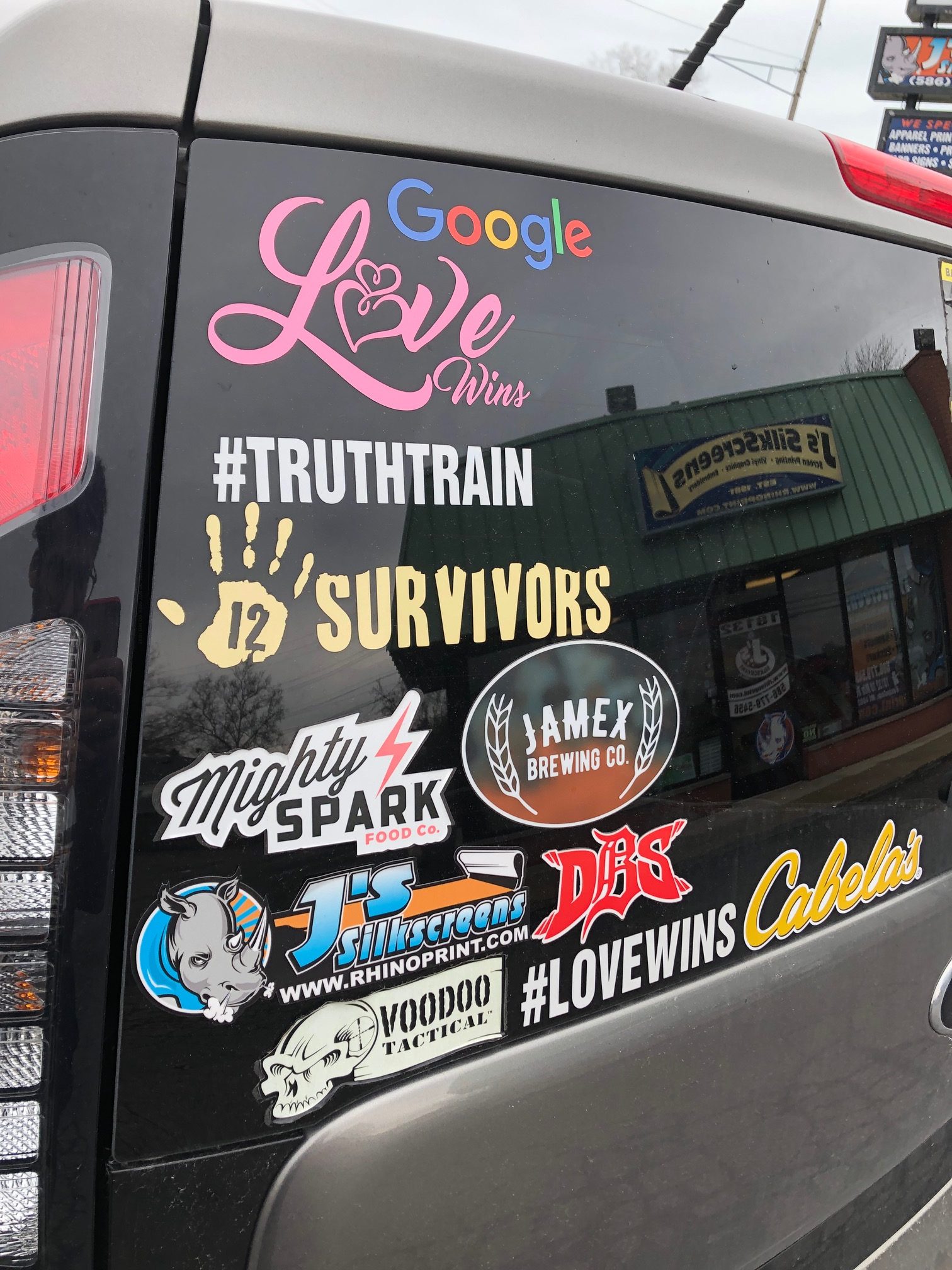 Window Graphics
Todd, our lead printer loves stickers and vinyl graphics. He's also a big supporter of local businesses. We're willing to bet that Todd would even sport one of your stickers if you ask him nicely.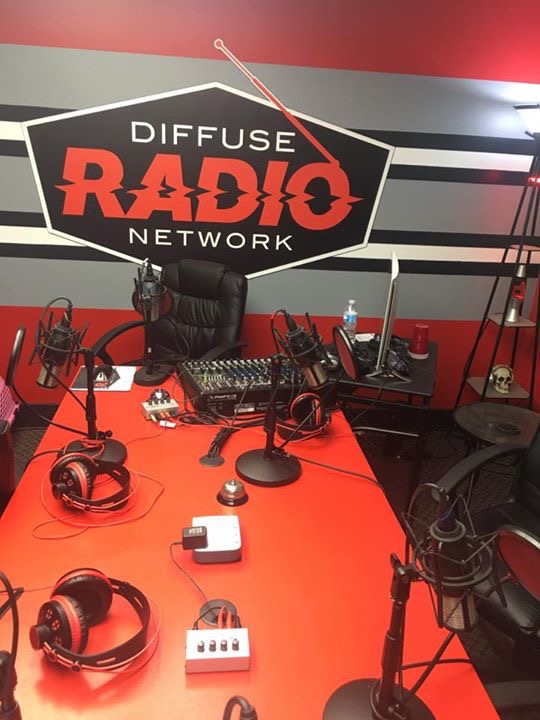 Diffuse Radio Wall Graphics
Diffuse Radio came to us looking for a unique solution for their recording studio. Something that wouldnt break the bank but also had a profesional, high end look and feel. I think we nailed it!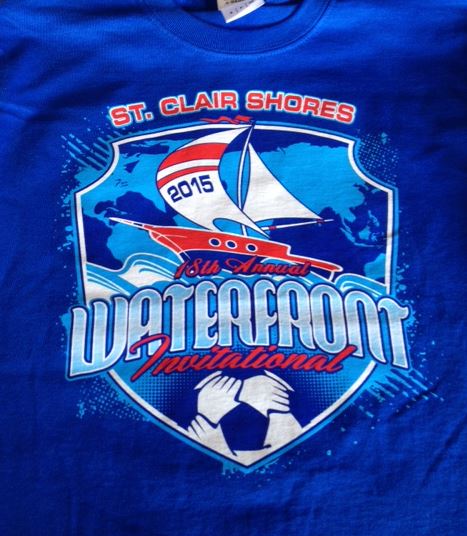 SCS Waterfront Invitational Annual Shirts
Year after year, we are excited to design and print fresh, new shirts for the St. Clair Shores Waterfront Invitational. In 2015, they worked with us to create this awesome 3 color full front design. We can't wait to see what we come up with together this year!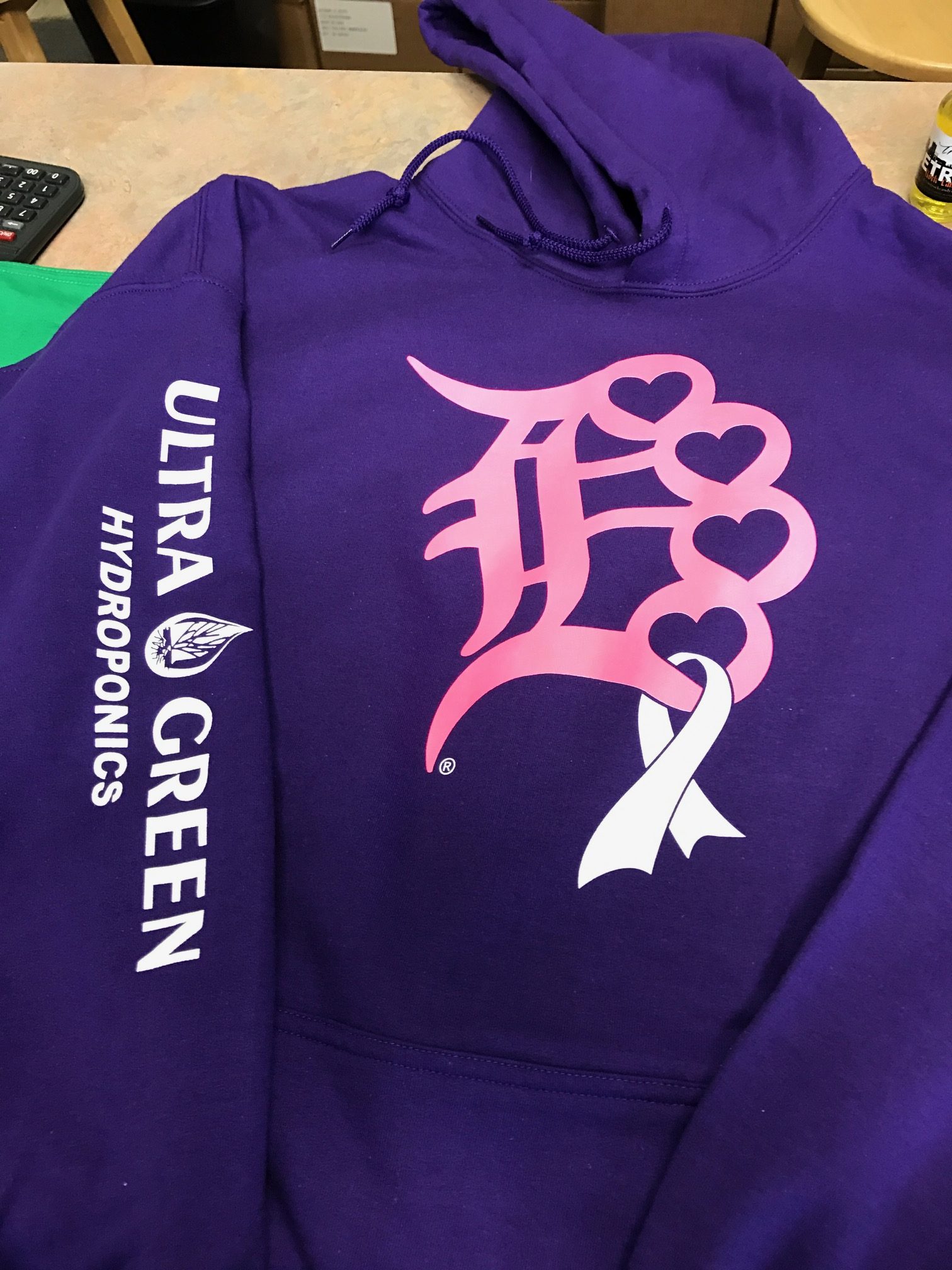 Cancer Awareness Hoodies
Ultra Green Hydroponics needed a charitable screen print design to support someone close to the company that had cancer. We were able to use this design to help them with their fundraiser.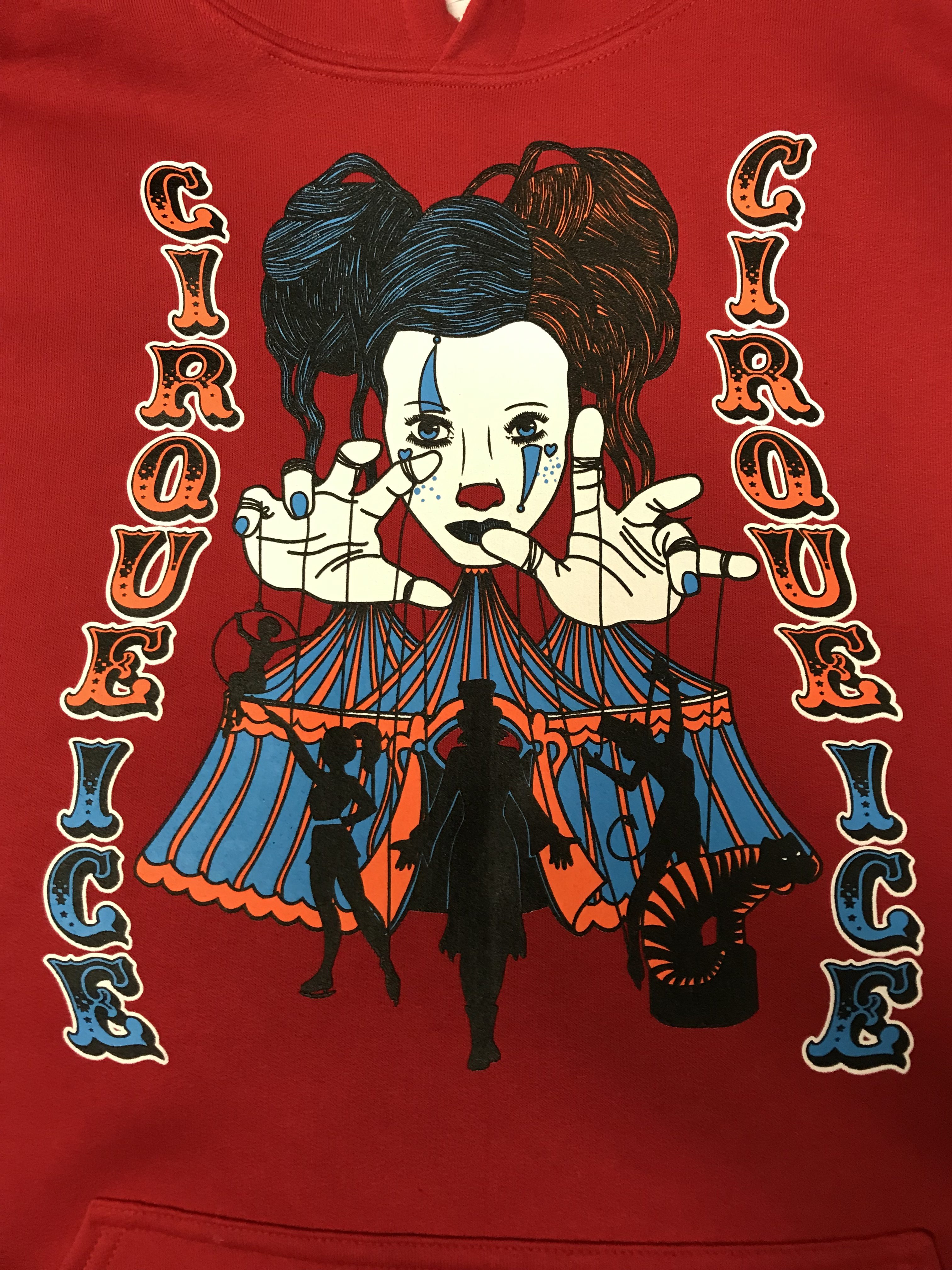 Reflections on Ice Shirts
St. Clair Shores Figure Skating Club does an Ice Show each year. In 2019 it was Cirque Ice, a carnival themed show. Turns out that the production was a huge success along with the four color shirt design we helped them print!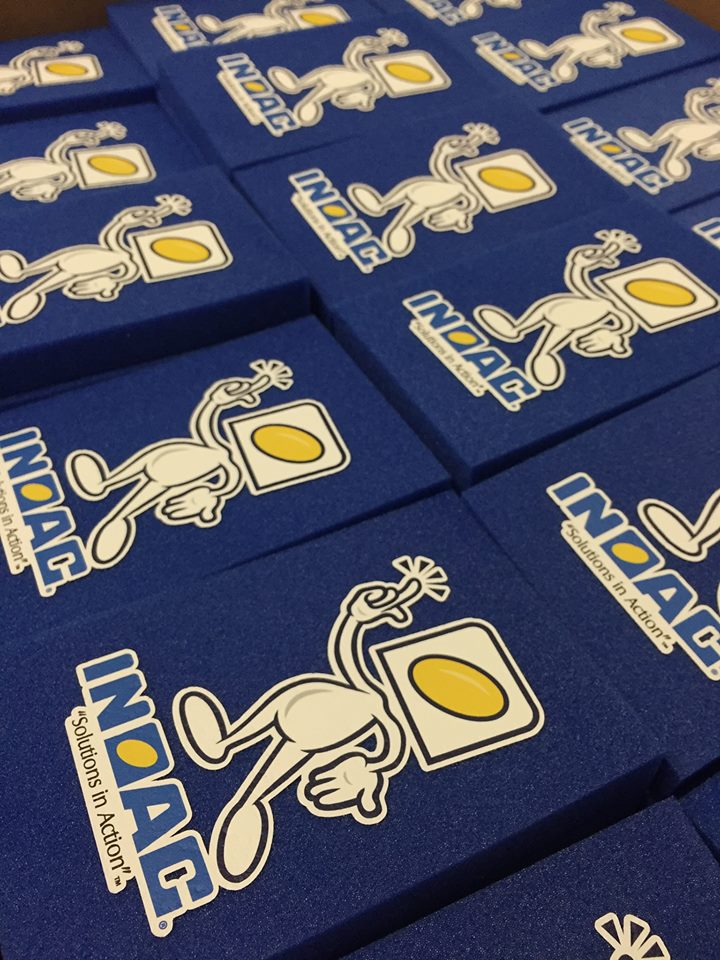 INOAC Solution Sponges
We helped INOAC Solutions by heat pressing hundreds of sponge samples for their convention! Out of the ordinary projects are some of our favorite kinds.
Services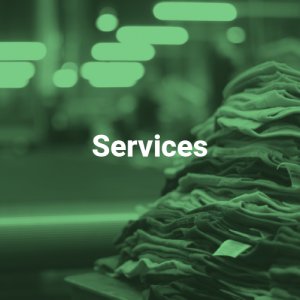 Here are a few of our services.
Screen Printing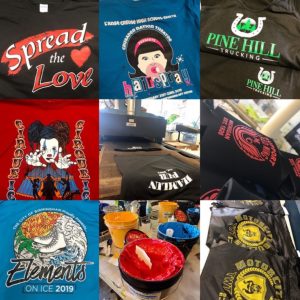 Screen printing is our main focus here at J's Silkscreens. This is a big process where we push ink through a prepared stenciled screen, right onto your article of clothing. It then goes through our huge dryer, which then cures the ink onto the material.
This will last a long time, and we are focused on having the best quality prints.
We recommend this process!
Heat Applied Transfers
Images are printed on a specialty vinyl that can be used on certain fabrics and materials when heat is applied. Designs are printed in single or full color options. Best method for smaller orders.
DTG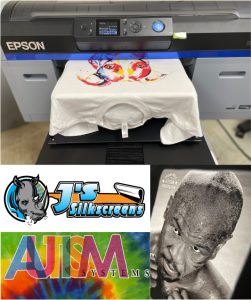 Now offering Direct To Garment printing (DTG)!!
This is an awesome method for when you have multiple colors in your logo.
DTG is a popular way to get your shirts printed up if you do not want a heat-applied transfer.
No minimums, no screen charges!
Embroidery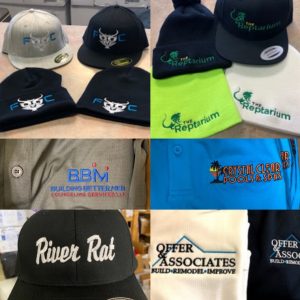 Embroidery is a great method we use here at J's Silkscreens. This process involves sewing threads into your article of clothing. Works amazing for hats and beanies.Also available to sew onto your shirts, hoodies, backpacks and more!
Signs & Banners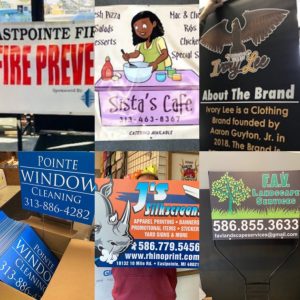 Large scale printing to show your brand loud and proud.
Vinyl Graphics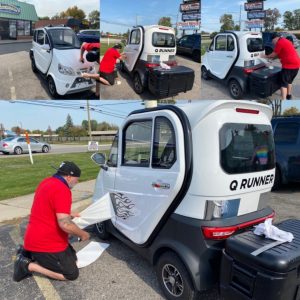 Vinyl graphics are used on car/truck applications, lawn signs and window signs.
Promotional Items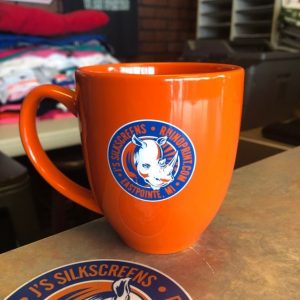 Grow your brand by printing your logo different items like pens, koozies, lanyards, cups, umbrellas and more.