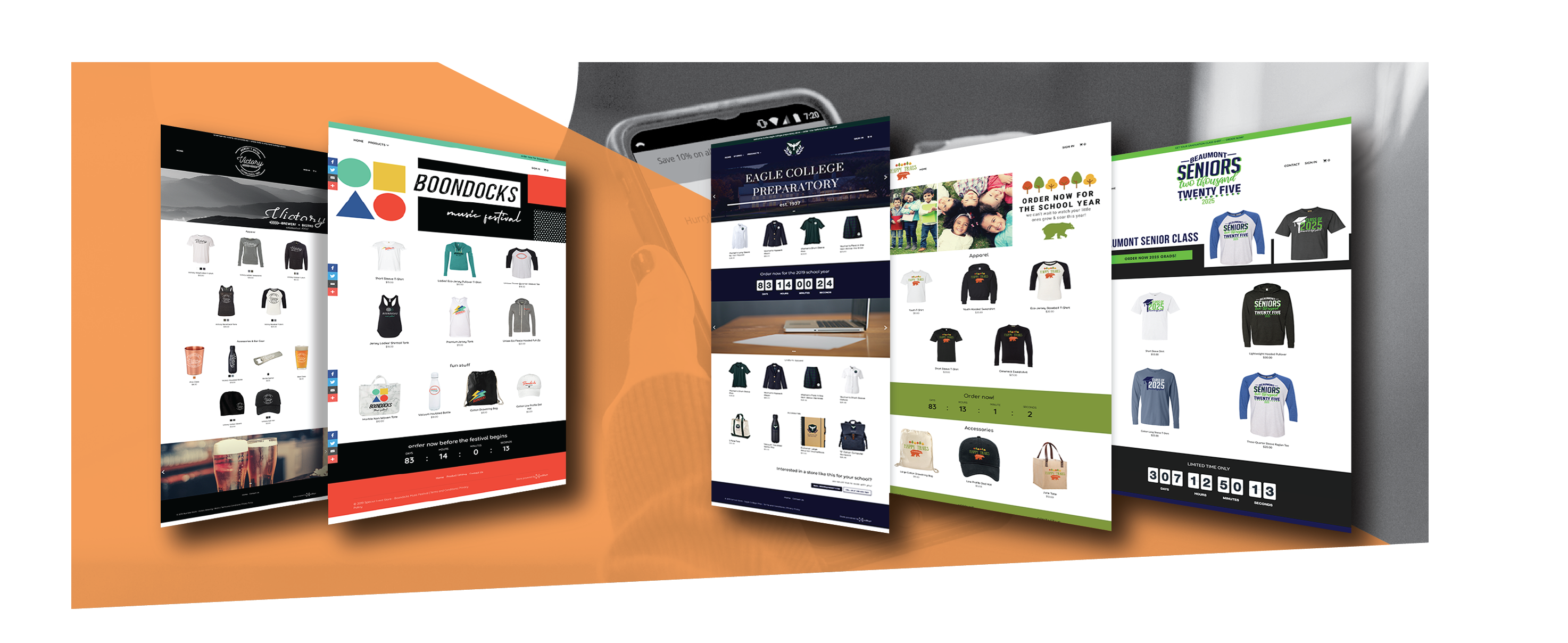 Custom Online Web Stores
No more pesky paper order forms, collecting funds and chasing payments. J's Silkscreens offers an easy and efficient way for people to order products and keep large group orders more organized with little to no effort.
Stores are set with a range of time of two weeks or more to compile larger bulk orders, we do not offer perpetual, on going online stores or ship merchandise for these stores.
Raise funds and make money back by adding a mark up to every item in the store. Great for schools, organizations, special events, reunions, and sports teams.
At no cost for your first store, this options is a simple win! Get started with your first custom online web store today!

It's super easy!
Fill out the Webstore Form to get started!
Call or Email with any questions!
(586) 779-5456 or webstore@rhinoprint.com