When you are selling custom t-shirts partnering with a highly successful t-shirt print shop is always going to put you in the strongest position. This article explains the key qualities that should be apparent when you choose a business like this.
Are you thinking about creating and selling customized t-shirts? If so, then you need to find the right business offering custom t-shirt printing. This can be quite tricky because there are countless t-shirt print shops on the market today. Make a mistake here and you could find that there are issues with the quality of the product that you order. You might also struggle to get the key options that you need to impress your clients.
So, let's dive in and look at what makes a t-shirt print successful and the ultimate choice for you and other similar business owners.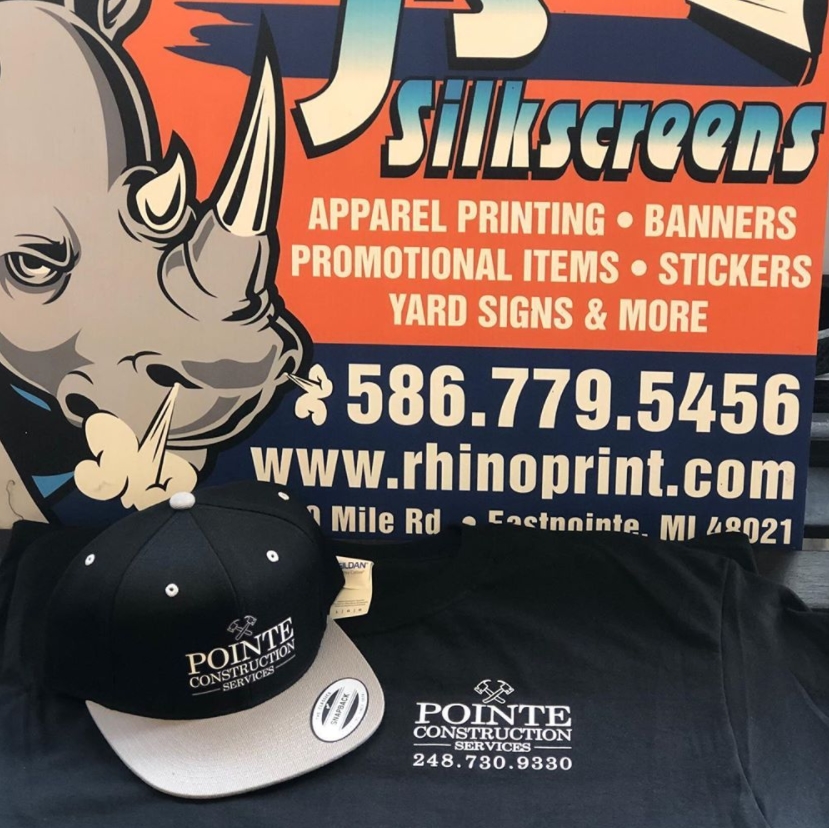 Fantastic Customer Support
The first thing that you should consider is the level of customer support that you will receive from a business like this. A great t-shirt print shop should answer all your queries and questions on their website. This can often be found on an FAQ page, as is the case with our site. If you do have any other questions or queries getting in touch with the business should be simple. Again, you'll have no issues with our company.
We provide a quick form that can be filled out in minutes. We'll get back to you as soon as we can and provide any additional details that you need for our service. We also aim to resolve any issues you have with your order without delay, whether you're contacting us online or in person at our Eastpointe, MI accessible location.
Countless Design Options
Aside from a fantastic level of customer service, a successful t-shirt print shop will offer countless design options for clients to choose from. You won't be the only business offering customized printed tees on the market and that's why it's absolutely crucial you ensure that your product stands out. At J's Silkscreens, we aim to guarantee that this is the case.
When you access our design studio, you will find that there are a plethora of design options available for you. This includes being able to choose from different fonts, artworks, and graphics. If you access our library of artwork, you'll find that there are more than 13,500 different unique creations. The best part is that we're constantly adding to this number. So, every time you visit our site, you'll find different design options are available to you.
You can choose specific ways to layout the design that you create as well. For instance, you'll be able to change the design on the front of the tee, overlap different parts of the design, or even add a graphic to the back of the shirt. We've found that this is a popular choice for businesses that are printing promotional merch.
User Friendly
A successful t-shirt print shop should be completely user friendly. This begins with the initial website. When you visit a t-shirt print shop website, you should find that you can immediately find the information that you need. Page loads should be fast and you should not have any issues getting started creating your design.
When you access the design platform, you should be able to clearly see the options available to you. It's also great for a company like this to offer a clear view of what the t-shirt is going to look like. When you use our design studio, you'll find that this is certainly the case. Our design studio was created to ensure that anyone could use it and benefit from the system. You don't have to spend a lot of time getting used to the customization options. Changing the layout is a simple case of dragging different pieces of the design to the right place on the shirt.
When you're happy with the design, you can immediately move on customizing your order and checking the price. When you use our t-shirt print shop, the four-step process guarantees that you don't get delayed creating your tees.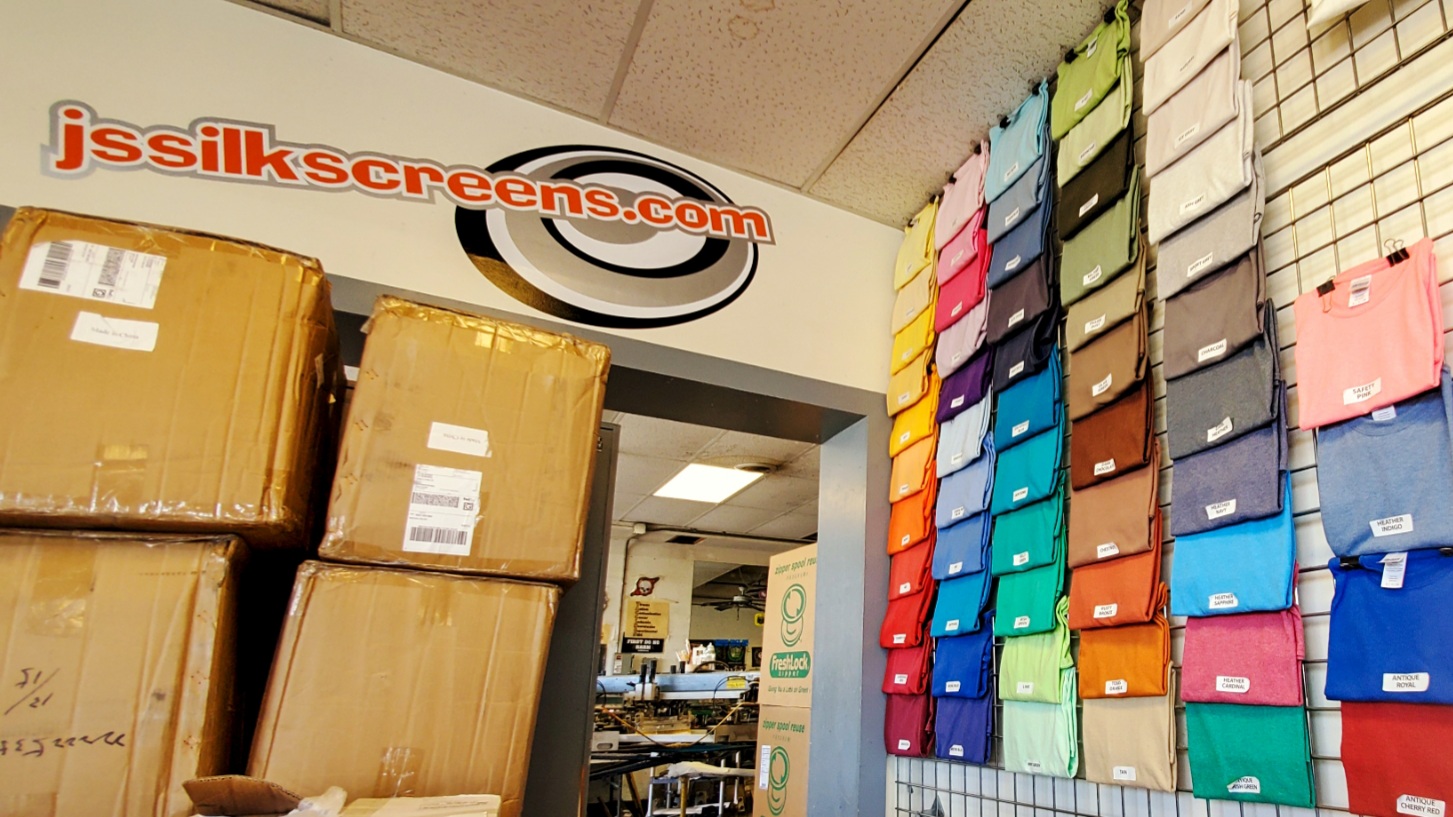 Different T-Shirt Styles And Sizes
Variety is key when ensuring that you gain the attention of the right number of customers. This goes beyond ensuring that you are offering a range of different designs. You also need to make sure that you are thinking about the different types and styles of t-shirts that they might want. That's why you should complete orders with a range of different t-shirt styles as well as designs. The best t-shirt print shops will allow you to do this.
We're delighted to say that this will be the case when you use our platform. You can choose from polo tees, sports tees, loose-fitting tees, casual tees, urban long style tees, and the list goes on. We also can add designs to t-shirts in a massive range of different sizes from small to 5XL. This means that you don't have to worry about missing out on a large percentage of your user base. By offering all the possibilities that they could need, they'll have one less reason not to buy from your store. Some t-shirt print shops will limit your options in terms of styles due to the size of their business. This isn't the case with our company.
The Right Price
Price is important for any business model. It's important to us and it's important to you too. When we select our prices, we need to make sure we can make a profit based on our production process. At the same time, you need to choose a print shop that offers prices for tees at a point that allows you to make a profit when you sell them to clients. It's about finding a service that matches your budget. When you research online, you'll find that the rates for a t-shirt print shop can vary by a tremendous amount.
At J's Silkscreens, we aim to ensure that we keep our costs under control with an efficient service. This ultimately means that we are able to pass the savings onto you with the quotes we offer. A successful print shop will also make sure that there's no confusion with the pricing. Instead, the rates should be completely transparent and clear before a customer commits to an order. That's what we guarantee and you won't need to pay the invoice for the service until it's time to pick up your tees at our store.
A Commitment To Quality
It is absolutely vital that when you run a business you maintain a high level of quality. This is crucial if you are selling customized tees. Customers will only want your products if they have beautiful designs, look incredible, and are built to last. There are countless t-shirt print shops that provide tees that will come apart in a matter of months. Similarly, you can find tees that will shrink when washed or where washing them will cause the design to fade.
You won't find this to be an issue when you buy from our business. Our production methods are always above and beyond the latest industry standards. We have quality checks in place to guarantee that the final results match our specific high standards and won't let you end up with poor quality products. The t-shirts are made to last and will withstand the test of time beating out many of the rival companies on the market. At the same time, we also strive to guarantee that the price of these products remains cost-effective for small and large companies alike. Regardless of whether you are buying t-shirts to sell or for your private organization, you won't be disappointed with the quality we offer.
Fast Turnaround Times
You can't leave customers or clients waiting long for your printed tees. If you do, it can cause levels of interest to wane and impact the potential longevity of your business on the market. The good news is that this won't be an issue when you choose the right t-shirt print shop.
At J's Silkscreens, we know how important it is to get your t-shirts ready for the market as quickly as possible. With a skilled team of expert printers and advanced equipment on hand, you'll never need to worry about a delay with your order. We also provide an option where you can pick up an order directly from our business. We'll tell you as soon as your order is available so that you can collect it immediately and prepare to sell it from your store.
Additional Choices
When you choose a t-shirt print shop, you should be able to access all the options that you could possibly need. This starts with the production process. There are different methods for printing t-shirts that you can consider including screen printing and heat applied transfers. Each of these options provides different benefits to use as a client. For instance, you can think about using screen printing if you are planning a large or significant bulk order. Alternatively, heat applied transfers are ideal if you are ordering a limited number of tees and you want to ensure that they reach a tremendous level of quality.
There are other possibilities too including embroidery. Don't forget, different options will also provide a unique aesthetic finish. So, it's about finding the choice that matches your business and the desires of your clients. We provide all these possibilities and encourage you to explore our full range of services.
Some companies will provide unique delivery options and ways to increase the speed of your order being processed. We get started on your order as soon as it has been approved and you can contact us for more information about how your order can be collected or delivered, depending on your requirements.
Fantastic Extra Benefits
A great t-shirt print shop that does find success on the market should always be able to offer more to their clients. This means that there should be extra value in buying from their company and using their service.
We provide a variety of awesome features that our clients won't want to miss out on. With our service, you can save the designs that you create. This means that you will be able to return to them time and time again. You can add to successful designs or put a fresh spin on a design that has already provided you with a fantastic level of success.
We also make it easier to build up your social media following. Once you have created a design, you'll find that you can immediately post it on social media. It's a great way to drum up interest in a new product before it actually hits the market!
Support From Clients
Finally, whether it's through reviews or referrals, a successful t-shirt print shop that offers screen printing t-shirts will need support from their clients. This isn't just about getting a high number of orders or the crucial repeat sale. Instead, clients must be willing to recommend the service to other customers.
At J's Silkscreens, we aim to make this easy by constantly delivering a fantastic quality of service that is absolutely unrivaled on the market. We will aim to give you every reason to post a positive review, leave a comment, or boost our social media support without us ever having to ask. Just like you, we want our clients to love everything we do.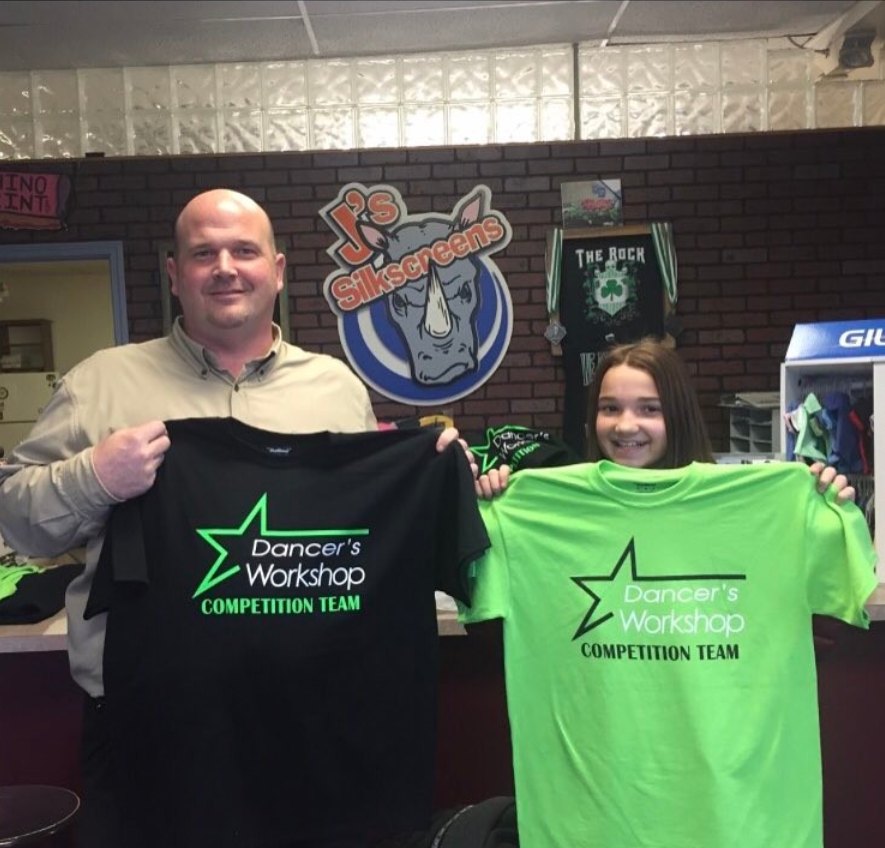 Get In Touch Now
We hope this helps you understand some of the key and essential qualities of a highly successful t-shirt print shop. If you are interested in using the service we offer here at J's Silkscreens, please do make sure that you contact us today. Alternatively, you can get started right now using our design studio. Within minutes, you could have an awesome t-shirt design that is ready for print and will soon be on sale, available for your clients to purchase.