T-shirt printing is required in many different scenarios. Businesses require T-shirt printing for employee uniforms, promotional products, exhibitions, fundraisers, and other special events. People also place orders for bachelor and bachelorette parties, birthdays, vacations, fun runs, and other fun occasions.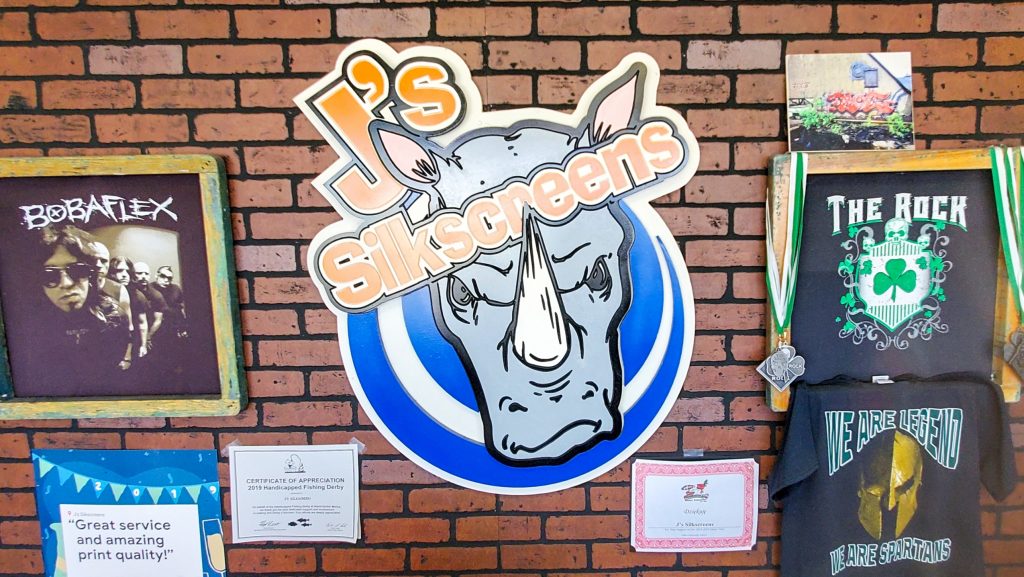 No matter your reason for requiring T-shirt printing, it is imperative that you choose a company with care. The last thing you want is a dull or faded design, as this makes a lackluster impression. Read on to discover what you should be looking for.
How do I find the best T-shirt screen printing near me?
There are a number of different factors to consider when looking for the best company for T-shirt printing in your local area. This includes the following:
The process used – The first factor you need to consider is the printing process used. This is something that a lot of people overlook. However, this impacts the quality of the final product. At J's Silkscreens, we use screen printing, which is proven to deliver durable, long-lasting, and vibrant results.
The colors available – This is especially important for businesses, as you don't want your branding to have inconsistencies in terms of color. The colors available will be closely linked to the process used, and when it comes to screen printing, you have a broad selection of eye-catching and bold colors, ensuring that any design is achievable.
The company's portfolio – The best way to get an understanding of the level of quality the company provides is by taking a look at the work that they have already done. Most businesses will have a portfolio on their website, enabling you to look at the T-shirts they have already produced. You should also check out their social media channels, as most T-shirt printing companies will have an active presence on the likes of Instagram or other social media so that you can see what they get up to.
Reviews received from past customers – The final piece of the puzzle is to read the feedback that has been left by people who have already placed T-shirt orders with the company in question before. This will give you a good insight into the level of quality and customer service they provide and whether they live up to their promises. It is advisable to look at independent review platforms so you can be certain the comments are genuine.
Contact J's Silkscreens to place your T-shirt order
If you are looking to have stylish T-shirts created, whether for personal use or for your business, you can always rely on J's Silkscreens. We have an excellent reputation in the industry and the ability to handle any design and any order quantity.
If you would like to place your order or you have any questions about the service we provide, all you need to do is pick up the phone. We're always happy to help. The number is 586-779-5456. There you will reach one of our friendly team members who will be happy to help you in any way they can.