Ah, the hoodie. It's arguably the quintessential garment of our times. It can keep us sheltered from the weather when it's cold and wet… Yet it's far from out of place, even in warm weather. It can be dressed up or down. It can be classy or casual. It's as versatile as it is popular and ubiquitous. And what's more, because they are a garment with a large and uninterrupted surface area they're a great canvass upon which you can showcase your brand.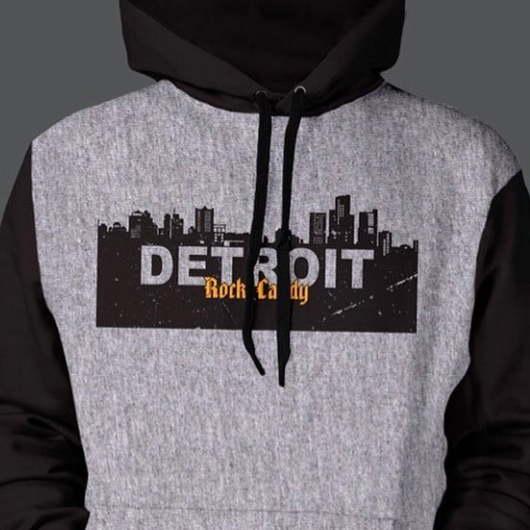 Maybe you're a small business who's always on the lookout to grow and build value in your company's brand. Maybe you're in an up-and-coming band and your fans keep asking you when you're going to start bringing out official merch. Or maybe you're after a special garment to unite all the members of your sports team, a screen printed hoodie can be many things to many people.
At Rhino Print, we literally can't get enough of this versatile garment. In fact, we're so proud of our screen printed hoodies that we thought you'd like to know these cool facts about them…
They're strong and durable
Whether you're looking for a hoodie to showcase your brand, your brand, your sports team or your stag party, you want to ensure that your brand's image won't be tarnished. Pilling, tearing, scuffing and the like are common realities for our clothes, but they can conspire to detract from your brand's image.
The great thing about our hoodies is that they are a 50/50 mix of cotton and polyester. This means that you get the best of both worlds in terms of both breathability and durability. Our air-jet yarn is designed to be pill resistant while the nature of polyester makes it an extremely durable fabric which will maintain its integrity for years to come.
There's a screen printed hoodie for literally everyone!
Another great thing about screen printed hoodies is that they can be used to convey pretty much any message and fit any human body. With sizes available from small all the way up to 5XL nobody need go without. What's more, the combination of cotton and polyester is easy to produce in a wide range of colors.
Whatever your brand or whatever your message, it's easy to use a screen-printed hoodie to make it shine!
The hoodie has a surprisingly long history
We tend to think of the hoodie as a very young, trendy and modern garment. It's certainly one that has been embraced by youth cultures for decades. Nonetheless, the hoodie was actually first invented way back in 1934 by the Knickerbocker Knitting Company which later became Champion Products.
They can even be recycled!
We're all trying to do our bit to combat textile waste and its damaging effects on our oceans when large quantities of clothing are put into landfill. The great news is that thanks to pioneering techniques, the cotton can now be separated from the polyester to allow both to be recycled. This is a relatively new technique and one that may not be widely available everywhere for some years. The good news, however, is that your screen printed hoodie will look so good for so long, it will be years and years until you even consider getting it recycled.
If you want to know more about our range of screen printed hoodies, don't delay. Get in touch with us today for a free, zero obligation quote!