T-shirt printing, otherwise known as screen printing, is a simple and inexpensive method of printing your own custom designs or logos onto a t-shirt. Whether you're looking to create a brand new fashion label with your own designs or want to create memorable shirts for a specific event, there are a number of unique options available that can help you realize your goals.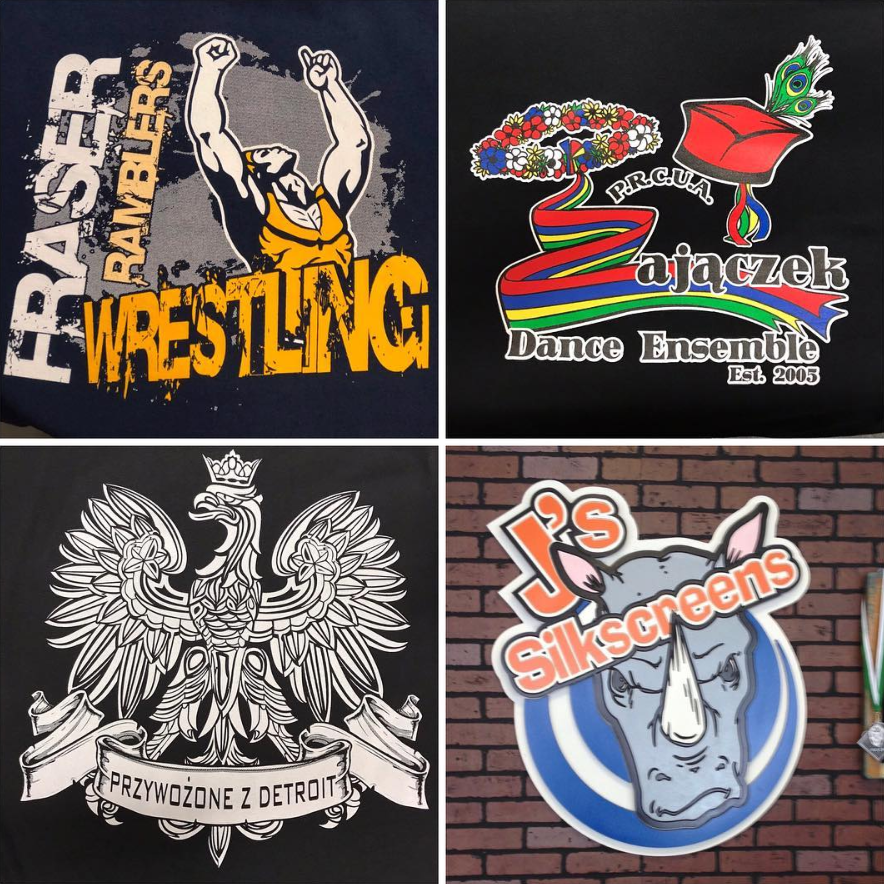 How Does T-Shirt Printing Work?
The basics of t-shirt printing involve creating your very own design in an image manipulation or art programs such as Adobe Illistrator. Once you have a design you're happy with, you can upload it to our website to see what the design would look on a large selection of different clothing options. Alternatively, you can use our own design studio together with our clip art selection if you're only looking for a simple design.
Once you've decided on the design and the clothing item that it will be printed on, you can select the volume you wish to order and we'll take care of the rest. Once your items are printed, we'll ship them to an address of your choice and they'll be ready to wear.
The Benefits of T-Shirt Printing
T-shirt printing through our service comes with many benefits:
You'll save a lot of time and money because you won't need to set up your own screen printing equipment just to create custom clothing items
You'll receive clothing items with high-quality prints delivered straight to your door
You'll have access to a wide variety of clip art and fonts to help you create a simple yet effective shirt
You can preview what your design will look like before you order a shirt
You'll have access to a wide variety of clothing items, not just t-shirts
You'll get excellent customer service thanks to our 30 years of experience
Picking the Right Clothing Item
The most common item to print on is a t-shirt because it's worn all year around and it's the perfect blank canvas for everything from a new fashionable design to a business-related use case such as printing company shirts or team shirts for a sporting event. However, there are also a wide variety of brands, types of shirts and even hoodies and shorts that you can print on.
We recommend picking a high-quality shirt if the clothing item is going to be worn long-term or for fashion purposes. However, if the shirt is temporary and will only be worn for a single event, sporting match, fundraiser or something similar, then a cheaper option is suitable for high-volume orders.
If you're starting your own fashion label, then printing your logo and designs on a number of different items such as long-sleeve shirts, heavy hoodies and sweatshirts can give your customers far more choice.
Get in Touch Today
If you need a quote or would like to learn more about our processes, don't hesitate to contact us today or try create your very own designs in our design studio and previewing it before placing an order.